Nick James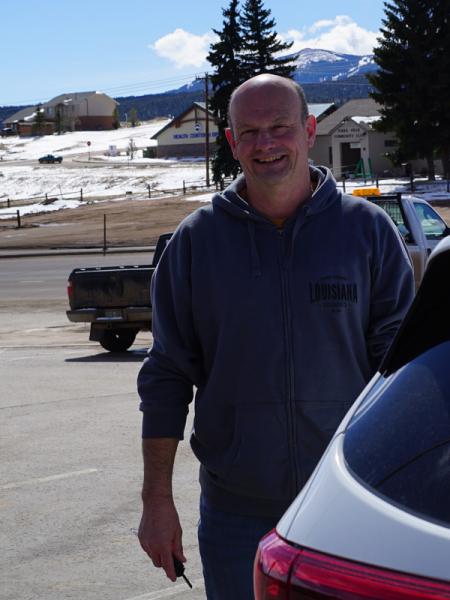 2020 Jul 7
07:32 UTC
Comet rise this morning shown in this timelapse. This is a timelapse of 232x5s exposures from 01:17 - 01:40 UT.
03:06 UTC
I was incredibly lucky with the weather this morning in Chelmsford UK with a narrow slot of clear sky low down in the direction of the comet. C/2020 F3 was easy naked eye this morning. It is higher and in a darker sky than yesterday. The binocular view was fabulous. This is a single 5s frame taken at 0128UT using a 200mm, f/2.8 lens and a Canon EOS550D.
2020 Jul 6
22:04 UTC
Here is my processed image of C/2020 F3 from last night along with a movie showing it rising above the local trees and TV aerials.
2020 Jun 7
06:46 UTC
NLC again this morning. Timelapse here.
Pages
Copyright of all images and other observations submitted to the BAA remains with the owner of the work. Reproduction of the work by third-parties is expressly forbidden without the consent of the copyright holder. For more information, please
ask a question in the Website Help section of our Forum
.