Nick James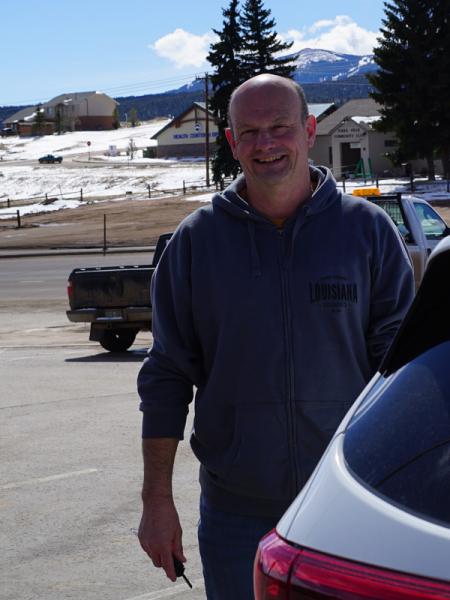 2020 Jul 7
03:06 UTC
I was incredibly lucky with the weather this morning in Chelmsford UK with a narrow slot of clear sky low down in the direction of the comet. C/2020 F3 was easy naked eye this morning. It is higher and in a darker sky than yesterday. The binocular view was fabulous. This is a single 5s frame taken at 0128UT using a 200mm, f/2.8 lens and a Canon EOS550D.
2020 Jul 6
22:04 UTC
Here is my processed image of C/2020 F3 from last night along with a movie showing it rising above the local trees and TV aerials.
2020 Jun 7
06:46 UTC
NLC again this morning. Timelapse here.
2020 Apr 25
09:39 UTC
Managed to get a video of the Starlink-6 chain two days after launch last night despite the bright sky. This is a video using a Sony A7S with a Canon 200mm, f/2.8L lens (FoV 10 x 7 deg). The video started at 2020-04-24 19:59:00 UTC and the bright star at the top is Betelgeuse.The video is here:
http://www.nickdjames.com/Spacecraft/starlink6_20200424_195900_ndj.mp4

Pages
Copyright of all images and other observations submitted to the BAA remains with the owner of the work. Reproduction of the work by third-parties is expressly forbidden without the consent of the copyright holder. For more information, please
ask a question in the Website Help section of our Forum
.