Derek Robson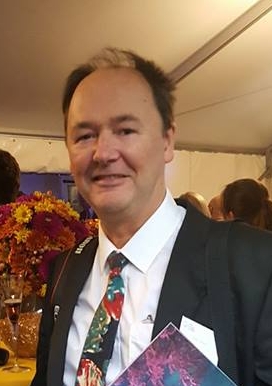 2019 Oct 31
20:28 UTC
I just read with interest, the article by Andrew Robertson on Observer's
Challenge – Colours of Double Stars. I spotted a familiar name of a star I
had recently been introduced to by Graham Darke (Sunderland Astronomical
Society). I live 175 mile from the location but visit family and I pop in to
the society of which I am a member. Last month Graham was using the
society's 5" refractor. He showed me Rasalgethi (α Herculis) - the variable
star described in Andrew's article (mag 3 to mag 4) M5 reddish supergiant and
a mag 5.4 fainter companion actually made up of a G5 star and a F2 star
separated by only 0.4AU.

I thought I would forward a small note of my observation of this star. I
thought the colours were an orange-reddish star and a golden champagne-green
star. The colour of the orange reddish star was more obvious, but the colour
of the fainter companion star was more subtle.

I went away with the intention to photograph the star with my 300 mm f5.6
lens and Canon 1100D. I have it somewhere buried in the - by now, a few
thousand images I've taken since. I would need to back track on dates of
visit to help drill down the relevant images to see what the camera sensor
captured.

During the conversation with Graham, I told him of one night in the early
1970's, I lay on the lawn and swept the sky with 8x30 binoculars and I
distinctly remembered seeing a pair of stars which I thought were red and
green. I don't know which stars they were, but with 8x mag, possibly not
Rasalgethi.
Copyright of all images and other observations submitted to the BAA remains with the owner of the work. Reproduction of the work by third-parties is expressly forbidden without the consent of the copyright holder. For more information, please
ask a question in the Website Help section of our Forum
.