Grant Privett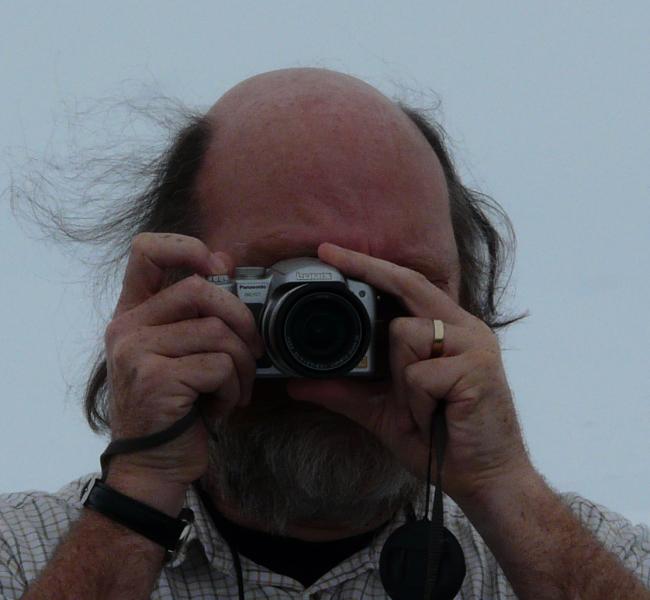 2020 Apr 6
19:50 UTC
The Venus / Pleiades image was just a 10 minute single shot effort. I tried various combinations in the following 20 frames (different trees/ISO/zoom etc) but the first shot worked best.
Comparing it with shots I took with a Lumix compact zoom in 2012 the results are similar, but then I used a driven mount and stacked a number of 10s frames - plus the Lumix only went up to 400ISO. So it really is getting easier to take passable photos. I should have got the mount out for this, but it needs its upgrade and I enjoyed the simplicity.
2020 Mar 30
14:39 UTC
The rather nice little chapel at Fifield Bavant (SW of Salisbury) in spring twilight. The game plan was to get there as the horizon went deep red, but I was delayed by a battery recharge. So instead got this. Which was quite nice, though perhaps I should have upped the ISO and raised the f ratio to diminish the flaring from Venus.
Either way, given the public footpath adjacent, an ideal spot for some photos - watch out for the brambles though.
45minutes later, being out and away from home at night became illegal. Ook!
2020 Feb 22
10:51 UTC
Its been a month since the last clear and moonless night I could get outside for so, despite the cold (1-2C with 15mph wind), I was keen on the 21st.
However, it was one of those nights and not in a good way. Everything went wrong that could: drivers corrupted (how I love Windows 10), camera adaptor mislaid, corrector plate dewing up, software issues and a software licence failure, so I had to reinstall. In the end, just before 2am I had everything working properly, so I got some pictures, but the main target I had stayed up for wasnt high enough before the clouds rolled in. An all-nighter would have been nice. Ho hum.
Anyway, I think I just spotted the problem with using a Celestron 11" RASA with a largish (a long in the tooth SX H18 in this case) CCD. You get an image where a respectably sized galaxy - M95 looks a bit lonely and lost in the firmament. Its a setup ideal for stuff like the Rossette nebula or M78, but not so good for average sized Messier galaxies. I tried M57 for fun last month and it looked just daft. M35 and NGC2158 looked a lot better.

Its 20x 240s exposures. Unbinned, unfiltered and unguided using a Paramount MEII. I should have cut off the most vignetted parts of the image really, but I just liked the overall impression.
2020 Jan 21
01:53 UTC
During a coffee break early on sunday morning I decided to have a bit of fun and image something in Antlia - which was conveniently placed in my best bit of southern horizon. I've never imaged Antlia before from the UK and NGC2997 was the target. Placed in the leading edge of some approaching mist (I found shortly after) that was being illuminated by some local light, it wasnt a great sight but at 5 degrees elevation and an airmass of 10 it was never going to be. I did try a cluster at 2 degs but the mist was more like fog there and while I could see stars it wasnt exciting.
2019 Nov 30
19:23 UTC
Why is it some nights feel colder than others when the thermometer says otherwise?
I suppose last night did have a persistent east wind and as I started at 4pm and ended at 2am I was outside for a while, though I did sneak inside for coffee, biscuits and to generally thaw out. There was an astonishing dew fall which froze into thick layers on the car. Water was dripping off the tube and it took 2 dew heaters to keep the corrector plate clear (not entirely successful).
Not a great night earlier on - a little hazy - but it did get better after midnight.
Revisited Gyulbudaghians's, McNeil and Hind's nebulae. Didnt spend as long as I would have liked on any of them, but probably enough to see whats going on and say its no different from Mike Harlows latest results. Also captured M71 in twilight while waiting for dark - though thats just a bit of fun.
2019 Sep 2
21:46 UTC
Finally got round to having a go at C2017 K2 again. Used a Celestron 11" RASA with a Starlight Xpress Trius 694. No binning, so 1.5 arc secs per pixel. No filter. Moonless sky. Light cirrus and sky brightness mag 20.5.
The comet looked pretty symmetrical to me, but very obviously not a star.
2019 Mar 9
23:01 UTC
Sorry. While sorting some old images I came across these and had a nostalgic moment. :)
2019 Feb 27
00:08 UTC
A nice night last night.
Managed to spend a little time looking at McNeil's nebula again before Orion starts to vanish into the spring evening twilight. To a cursory glance, its gone but, as previously seen, there are very faint hints of the nebula visible in a sum of 58x60s images. At that altitude and with an 11" and Trius 694 CCD used, the image must be reaching stars in the region of 19-20th magnitude range, so its not a lot to write home about. Perhaps thats what is normally there when the nebula is quiet. Wish I had spent more time dithering the image and also on the focus - it seems to have slipped over the observing session - probably after I imaged a comet at 7 degrees altitude...
Alas, this evening is also nice - Mercury particularly clear from here - but DIY has left my back shot, so while its a shame to waste it, tonight is an evening of image processing for me...
Pages
Copyright of all images and other observations submitted to the BAA remains with the owner of the work. Reproduction of the work by third-parties is expressly forbidden without the consent of the copyright holder. For more information, please
ask a question in the Website Help section of our Forum
.