Grant Privett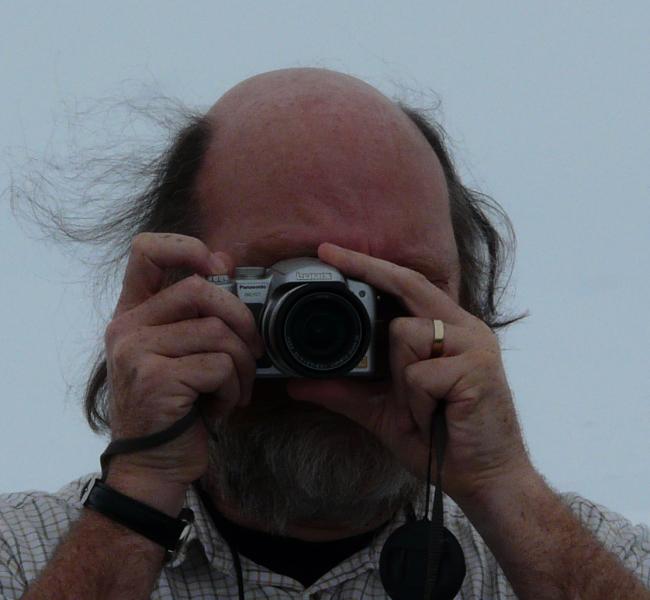 2020 Nov 4
11:33 UTC
A chilly night in Wiltshire. High humidity too.
The Moon was not far off full which was a major league pain, but it was still possible to have a look at Gyulbudaghian's nebula and the recently discovered Borisov's nebula - which is tiny and never going to become a popular target with those wanting a pretty picture.
But Gyulbudaghian's may be starting a faint comeback.
2020 Oct 10
19:50 UTC
Tonight was a mixed bag. A couple of comets and Gyulbudaghian's nebula or at least the bit of space where it normally is, anyway. Lots of time lost while I tried to sort out some problems with cabling, drivers and a failed dew zapper.
It was cold by the end of the night (-3C) and mists were forming in the valleys which made it obvious why there were drips of water falling off the end of the OTA. I didn't not notice how bad it was until just before I finished, so these pictures could have been better - and the Moon certainly didnt help. Hopefully its out the way for a week or so now.
2020 Oct 9
15:07 UTC
It was a coolish (3C) night with some passing cloud and a last quarter moon, but no wind...
So I tried a couple of objects: AY Lac following Gary Poyner's request on these pages yesterday and also Chiron for no reason other than I wanted to. Got an SNR=25 detection despite it being mag 18.5 with a hazy sky and a moon.
2020 Oct 7
19:24 UTC
While preparing some images for archiving I looked at the 2020SW NEO images again and decided to see what they yielded when stacked. Its not that clear but the object appears to be brightening a little as it approached and theres even a hint of a curve in the trail it leaves - indicating its proximity to us.
Yes, its only a rock but it was still fun to image.
2020 Sep 26
14:16 UTC
During a quick coffee break I had a look to see if McNeil's nebula was back yet. No joy. Nothing visible in a simple 2minute exposure.
2020 Sep 24
02:42 UTC
Following a headsup from Nick James I hoped to observe the near earth object but the torrential rain during the afternoon didnt make things look hopeful. About 10:15pm I glanced out and saw that the sky had cleared, so I gave it a go. At that point the object was moving at 0.25 / 0.48 arc secs per sec and wasn't yet inside the the GEO satellite belt.
2020 Sep 15
22:48 UTC
After a night spent sorting out the telescope - I seem to spend more time tweaking than observing, though a few clear nights would be welcome and help redress the balance - I finally got the pointing working well thanks to Pat Wallace's wonderful TPoint.
So I thought I deserved some fun and went for something off the beaten track. its Parsamian 21 in Aquila from a catalogue of protostar/cometary nebulae. Actually, it was smaller than I expected and not where I had anticipated - 1950 coords I think were to blame - but as I was using a RASA the field enough was still big enough to capture it.
Anyway, it is very comet like indeed, but the field of view (MIlky Way) is very cluttered. Had wondered if it might be a variable nebula candidate like Gyulbudaghian's nebula (nicely imaged in recent days by Nick James and Mike Harlow) and worth regularly following but its probably too small for much more than, Q: is It there? A: yes/no.
2020 Jul 31
00:57 UTC
A warm night, a pretty (if intrusive) moon, owls in the distance and a comet that might yet be naked eye were it not for the gibbous moon roughly 90 degrees away. I sat in a deck chair, set up the camera and just kept pressing the trigger. Had intended to do 30 but I knew the contrast would be poor so ended up doing 100 frames. It was worth it really.
2020 Jul 28
00:06 UTC
C2020 F3 NEOWISE is now severely on the fade. The dust tail still impresses but the ion tail, while still long, is now very narrow. The coma was bright green - not obvious with the frame attached as it is scaled to show the tails.
The rain had cleaned the air so the stars were bright, but the moon interfered. It was great to stand outside on a warmish evening and image a comet accompanied by Neil Young, Geddy Lee and Shirley Manson on the headphones.
2020 Jul 23
09:44 UTC
After several nights of stacking lots of images and getting some very nice results, I thought it would be nice to see the comet in the context of its surroundings. So I took some images from my "observatory" (in truth, a piece of concrete in the back garden).
I could see there were lots of clouds and cirrus accumulating in the distance and so rushed to get something before they arrived. I bumped the ISO to 6400 but used 5s again (only slight star trailing at this declination) as I only had about 10minutes before the cloud arrived.
Anyway, the ion tail is still wonderful. The dust tail seems more diffuse.
2020 Jul 22
10:26 UTC
Managed another night out on the cricket field. Listened to the sound of owls, foxes and teenagers calling to each other.
Not a perfect night, but the Milky Way down all the way to Sagittarius and there was just a little passing thin cloud illuminated by the baleful glow of Warminster in the distance.
Could have done without the house with the security lights that ruined photos 300m away, but hey! People have the right to be dumb (which fortunately plays to their strengths).
2020 Jul 21
01:28 UTC
After last night going to Knowlton Church to photograph NEOWISE and encountering about 20 car loads of photographers I thought I would try Broad Chalke cricket field again. Comet was still obvious. Its core and tail visible by direct sight with the tail now perhaps 6 degrees long to the naked eye. Its worth going out to gawp, so while I did that I used the camera too.
Pages
Copyright of all images and other observations submitted to the BAA remains with the owner of the work. Reproduction of the work by third-parties is expressly forbidden without the consent of the copyright holder. For more information, please
ask a question in the Website Help section of our Forum
.