Comet 41P Tuttle-Giacobini-Kresak nears the Owl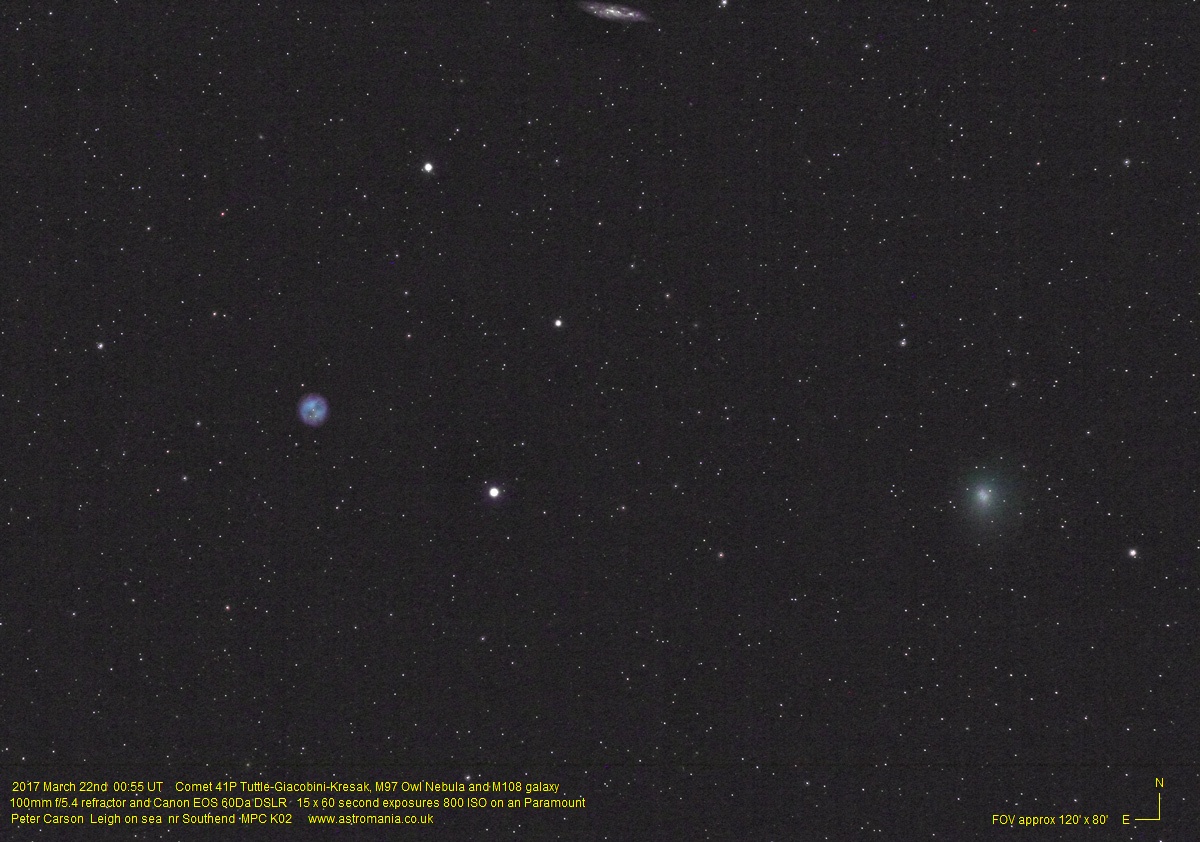 About this observation
Time of observation
22/03/2017 - 00:55
Object
Comet 41P, M97 The Owl & Galaxy M108
Observing location
Leigh on sea nr Southend Essex
Equipment
Televue NP101 100mm APO refractor
Canon 60Da DSLR at 800ISO
Paramount
15 x 60 second exposure

Like This Image
Share
Earlier this morning Comet 41P appeared in the same field of view as M97 the Owl nebula using my 100mm refractor and DSLR. I had intended to get a picture of 41P, M97 and M108 centrally located in the field of view but seemed to have misjudged the location of galaxy M108 and nearly lost it off the edge of the frame! Yesterday evening I could visually pick up 41P from my light polluted location using a 200mm aperture and noted its similarity to the Owl nebula.
Copyright of all images and other observations submitted to the BAA remains with the owner of the work. Reproduction of the work by third-parties is expressly forbidden without the consent of the copyright holder. For more information, please
contact the webmaster
.