Solar Prominence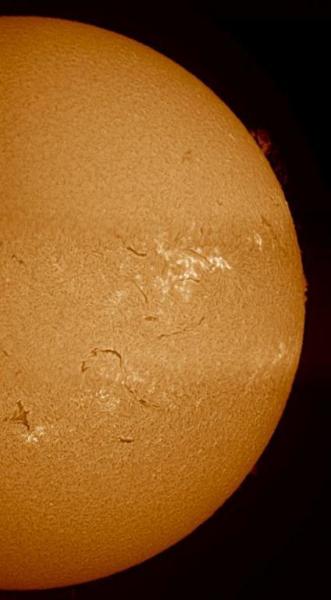 About this observation
Time of observation
10/12/2014 - 11:06
Observing location
Old Colwyn, UK
Like This Image
Share
This image is of the southwest of the solar disc, taken 2014-09-21 between 15.41 - 16.20 UT from Brian's home in Old Colwyn North Wales. Equipment was a Lunt LS 60mm double stacked using a Lunt 50mm filter 800 avi frames and stacked in Registax.
Copyright of all images and other observations submitted to the BAA remains with the owner of the work. Reproduction of the work by third-parties is expressly forbidden without the consent of the copyright holder. For more information, please
contact the webmaster
.