Lunar Eclipse of 2014-10-08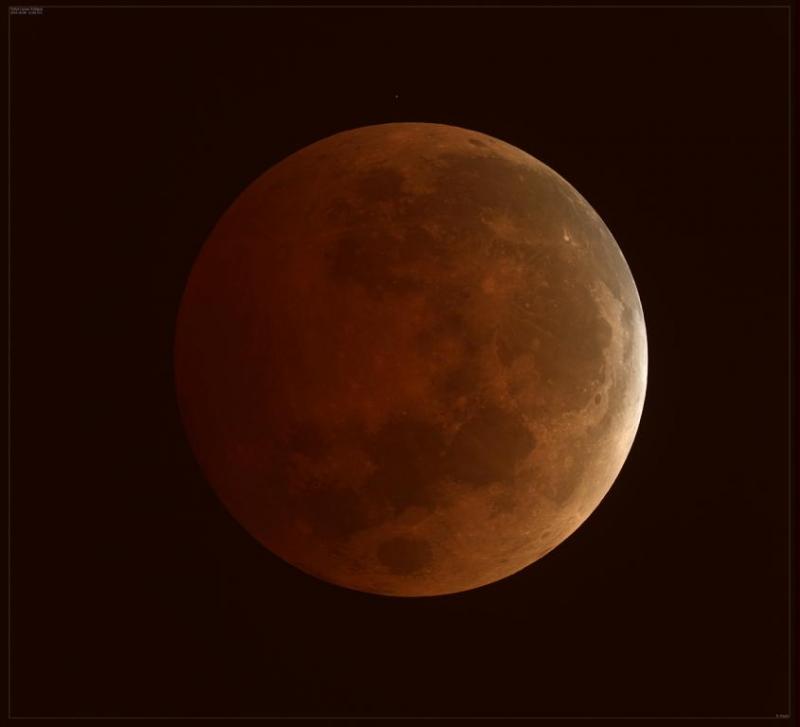 About this observation
Time of observation
08/10/2014 - 22:48
Observing location
Siding Springs, Australia
This image of the eclipse was captured by Damian using the 20" CDK remote scope at Siding Springs, Australia. An FLI camera was used and the image is an RGB of 5 x 2 secs for each component.
Copyright of all images and other observations submitted to the BAA remains with the owner of the work. Reproduction of the work by third-parties is expressly forbidden without the consent of the copyright holder. For more information, please
contact the webmaster
.