Comet 2020F3 NEOWISE on July 11th - 50mm lens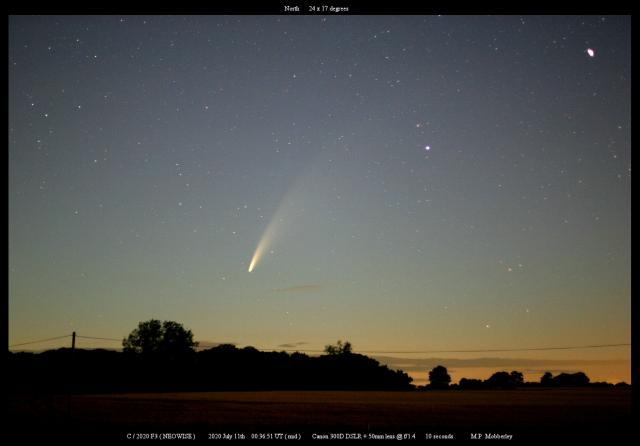 About this observation
Observer
Martin Mobberley
Time of observation
11/07/2020 - 10:30
Like This Image
Share
Comet NEOWISE from the field at the back of the house. 2003 vintage Canon 300D Plus 50mm f/1.4 lens. 10 seconds. Nice view in 10x50s. Waning gibbous Moon in the east. A distorted Capella in the top right corner.
Copyright of all images and other observations submitted to the BAA remains with the owner of the work. Reproduction of the work by third-parties is expressly forbidden without the consent of the copyright holder. For more information, please
contact the webmaster
.