C/2019 Y4 (ATLAS) sudden brightening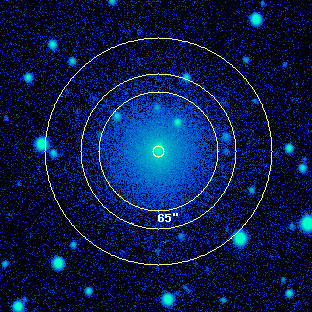 About this observation
Time of observation
08/05/2020 - 21:50
Observing location
Chelmsford, UK
Equipment
C11 Edge HD + FLI6303

With all the excitement over C/2020 F8 (SWAN) don't forget that our old friend C/2019 Y4 (ATLAS) is still around in the evening twilight although the elongation is rapidly decreasing. Here is my image from May 8. My measurement of inner coma magnitude in an 11 arcsec aperture has gone up by a magnitude since last night (from 15.1 to 14.1). This comet is still doing interesting things so please keep it under observation.
Copyright of all images and other observations submitted to the BAA remains with the owner of the work. Reproduction of the work by third-parties is expressly forbidden without the consent of the copyright holder. For more information, please
contact the webmaster
.