C/2019 Y4 (ATLAS) photometric profile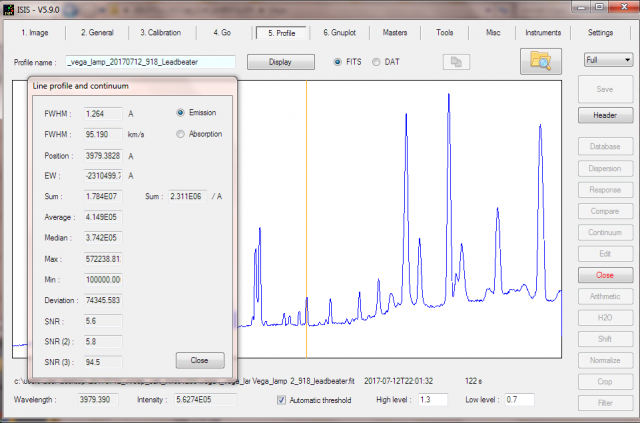 About this observation
Time of observation
06/04/2020 - 20:41
Observing location
Chelmford, UK
Equipment
C11 Edge HD + FLI6303

This a plot of the pixel values for a slice parallel to the tail direction which cuts through the brightest pixel. Three dates are shown: 2020 March 31, April 5 and April 6. All are of the same scale and obtained in conditions of very good transparency with a system resolution of 1.29 arcsec/pix. The peak brightness is falling and the width of the coma is increasing. This is consistent with a significant fragmentation of the nucleus.
Copyright of all images and other observations submitted to the BAA remains with the owner of the work. Reproduction of the work by third-parties is expressly forbidden without the consent of the copyright holder. For more information, please
contact the webmaster
.