Comparison of comets C/2017 T2 and C/2019 Y4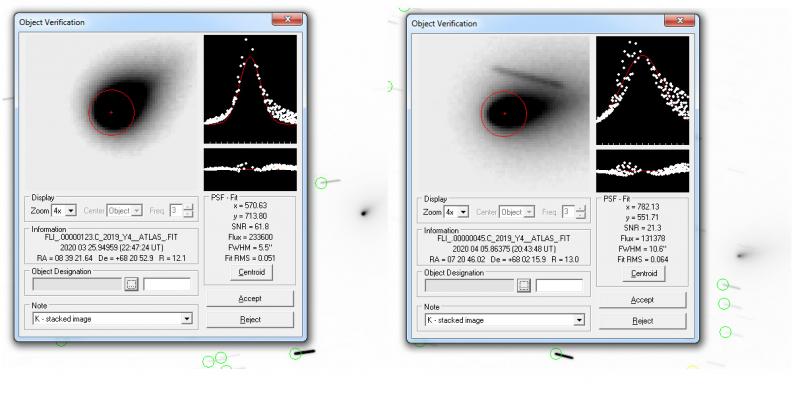 About this observation
Time of observation
25/03/2020 - 21:00
Object
C/2017 T2 (PanSTARRS) and C/2019 Y4 (ATLAS)
Observing location
Chelmsford, UK
Equipment
90mm, f/5 refr. ASI 294MC

Here's a side-by-side comparison of C/2017 T2 and C/2019 Y4 obtained last night. Same instrument, same processing, same scale. T2 is slightly brighter at mag 8.0 but Y4 has the larger coma. The brightening of Y4 has certainly slowed over the last week. The run of very clear clear nights is starting to take its toll on my daytime productivity!

Copyright of all images and other observations submitted to the BAA remains with the owner of the work. Reproduction of the work by third-parties is expressly forbidden without the consent of the copyright holder. For more information, please
contact the webmaster
.