M 3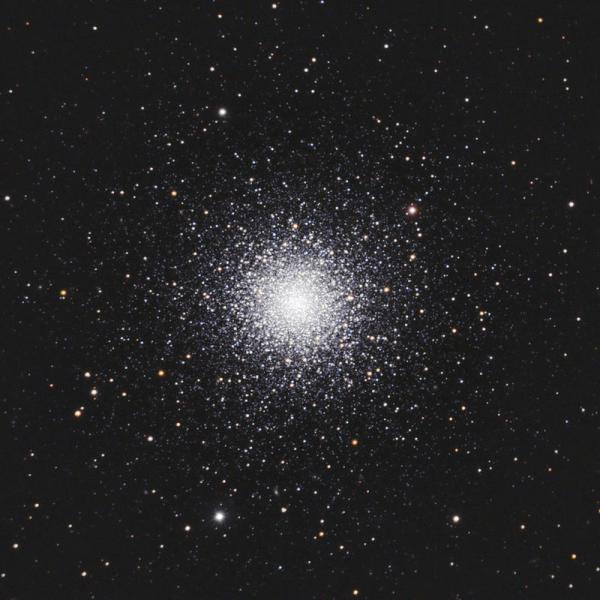 About this observation
Time of observation
25/04/2019 - 22:34
Observing location
Sheffield UK
Equipment
Skywatcher 200p on EQ5
Canon 1100D

Exposure
51-30sec, 800ISO,
Like This Image
Share
This wonderful cluster in Canes Venatici at 6.18m is the second brightest globular in the northern hemisphere after M13 and its distance is around 33,900 light years. Its radial velocity of approach is -141Km/sec, thats nearly 500,000Km/Hr. Half a million stars hurtling through space!
Copyright of all images and other observations submitted to the BAA remains with the owner of the work. Reproduction of the work by third-parties is expressly forbidden without the consent of the copyright holder. For more information, please
contact the webmaster
.