gamma Bootid meteor 20190211_001130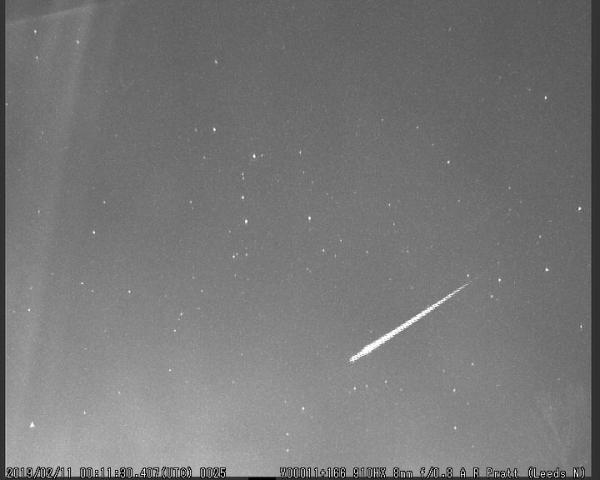 About this observation
Time of observation
11/02/2019 - 00:11
Object
gamma Bootid meteor
Observing location
Leeds, West Yorkshire
Equipment
Watec 910HX video camera
Computar 8mm f/0.8 lens
UFO Capture
UFO Analyser

Exposure
25 frames per sec (50 fields per sec)
After the annual highlight of the Geminids and the short-duration peak of the Quadrantids, February brings some of the lowest meteor rates of the year with only weak activity from minor streams. I was pleased to record 936 meteors last month, an improvement on 650 from February 2018.
Most of February's meteors were mag 1 or fainter. Here is a nice mag -0.5 gamma Bootid travelling through Cep/Lac.
Copyright of all images and other observations submitted to the BAA remains with the owner of the work. Reproduction of the work by third-parties is expressly forbidden without the consent of the copyright holder. For more information, please
contact the webmaster
.