46P/Wirtanen from Chelmsford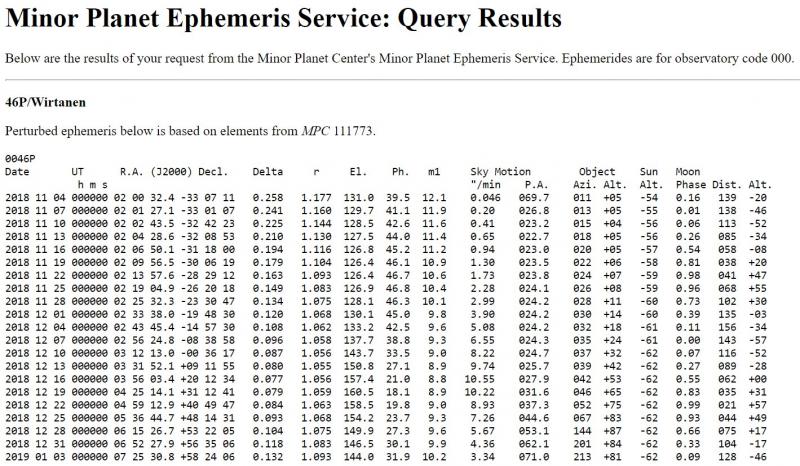 About this observation
Time of observation
30/11/2018 - 21:20
Observing location
Chelmsford, UK
Equipment
ASI 294MC + Megrez 72, x0.8FF

Like This Image
Share
My first image of 46P taken from home. The comet is now a respectable 18 degrees up at around 10pm from here (51.5d N). This is a 3x2 deg FoV. I get a total magnitude of 6.0 using the green channel of this image. Visual observers at dark sites are getting nearer 5 now.
Copyright of all images and other observations submitted to the BAA remains with the owner of the work. Reproduction of the work by third-parties is expressly forbidden without the consent of the copyright holder. For more information, please
contact the webmaster
.