46P Wirtanen on 2018 November 4th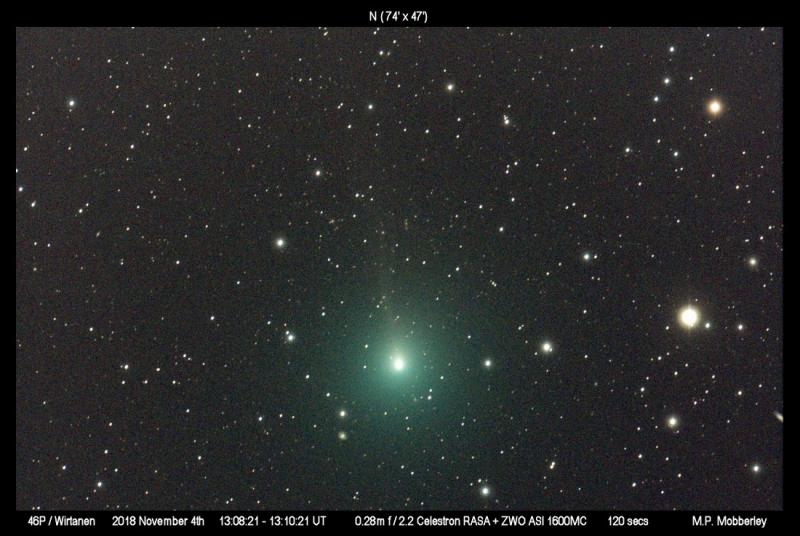 About this observation
Observer
Martin Mobberley
Time of observation
04/11/2018 - 13:09
Like This Image
Share
Another snapshot of 46p Wirtanen with the itel C11 RASA in New South Wales. An obvious tail is now visible.
Copyright of all images and other observations submitted to the BAA remains with the owner of the work. Reproduction of the work by third-parties is expressly forbidden without the consent of the copyright holder. For more information, please
contact the webmaster
.