Selection of Perseid Meteors 2018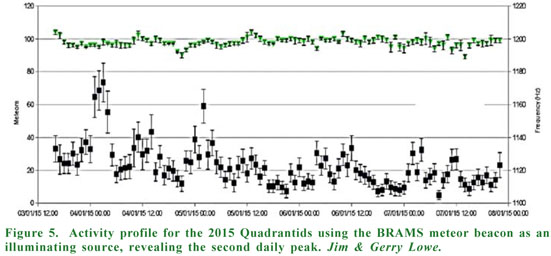 About this observation
Time of observation
31/07/2018 - 21:30
Observing location
Cherryvalley Observatory (I83) Ireland
Equipment
Watec CCD Video Camera
Computar 8mm f 0.8 lens
SonotaCo UFO Capture Software

Like This Image
Share
Small selection of Perseid Meteors (still images from Cherryvalley Observatory's meteor recording system) as part of the NEMETODE network. East and North-East cameras covering Scotland and central UK.
Copyright of all images and other observations submitted to the BAA remains with the owner of the work. Reproduction of the work by third-parties is expressly forbidden without the consent of the copyright holder. For more information, please
contact the webmaster
.