21P/Giacobini-Zinner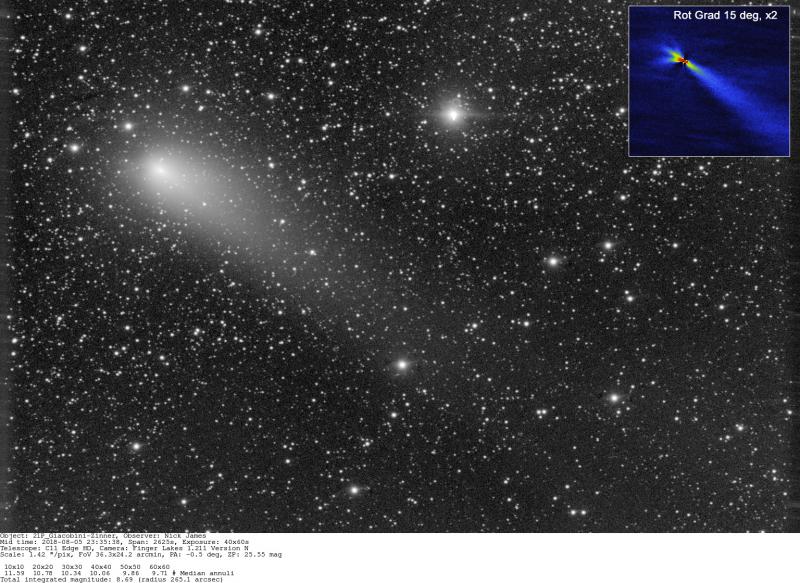 About this observation
Time of observation
05/08/2018 - 23:35
Object
21P/Giacobini-Zinner
Observing location
Chelmsford, UK
Like This Image
Share
Here's my latest image of 21P taken last night. A rotational gradient filter shows three apparent sunward jet features. I get a total integrated mag of 8.7 now (UCAC-4 R). The current COBS lightcurve is here.
Copyright of all images and other observations submitted to the BAA remains with the owner of the work. Reproduction of the work by third-parties is expressly forbidden without the consent of the copyright holder. For more information, please
contact the webmaster
.