Bright sporadic meteor and spectrum.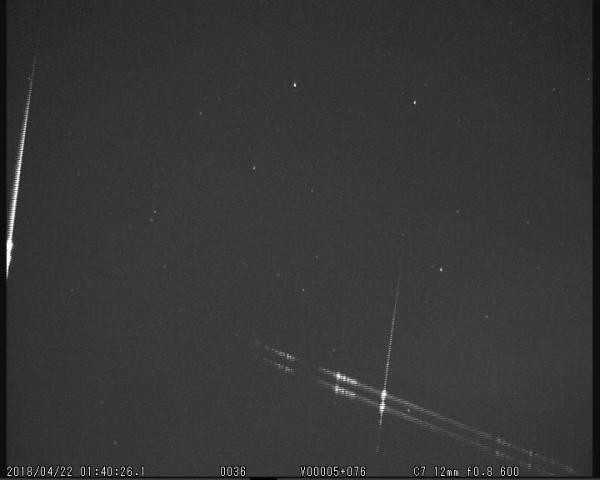 About this observation
Time of observation
22/04/2018 - 01:40
Observing location
Kilwinning, North Ayrshire
Equipment
Watec 910 HX/RC
12mm f0.8
600 grooves/mm

Like This Image
Share
A bright sporadic with very intense sodium emission (and sodium trail).
Copyright of all images and other observations submitted to the BAA remains with the owner of the work. Reproduction of the work by third-parties is expressly forbidden without the consent of the copyright holder. For more information, please
contact the webmaster
.