H-Alpha AR2706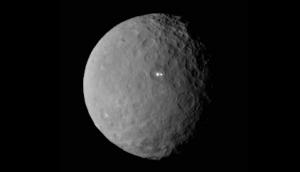 About this observation
Time of observation
22/04/2018 - 08:31
Observing location
Doncaster
Equipment
120mm OG @ F18
DayStar Combo Quark CS
ASI 178 MM

Like This Image
Share
AR 2706 continues to develop as it moves onto the Solar Disk. Below this is the smaller AR2707 visible at H-Alpha frequency but not on white-light images.
Copyright of all images and other observations submitted to the BAA remains with the owner of the work. Reproduction of the work by third-parties is expressly forbidden without the consent of the copyright holder. For more information, please
contact the webmaster
.