174P outburst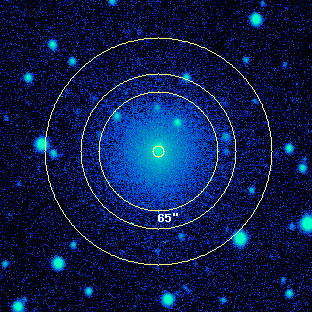 About this observation
Time of observation
07/01/2018 - 18:34
Observing location
Chelmsford, UK
Like This Image
Share
This deep image of 174P shows that the coma continues to expand following its Dec 7 outburst. Unfortunately the comet is almost stationary at the moment right in the middle of two bright stars but the coma diameter looks to be around 106 arcsec. There also appears to be some structure in the inner coma in PA 35.
Copyright of all images and other observations submitted to the BAA remains with the owner of the work. Reproduction of the work by third-parties is expressly forbidden without the consent of the copyright holder. For more information, please
contact the webmaster
.