Neptune 1st Nov. 2017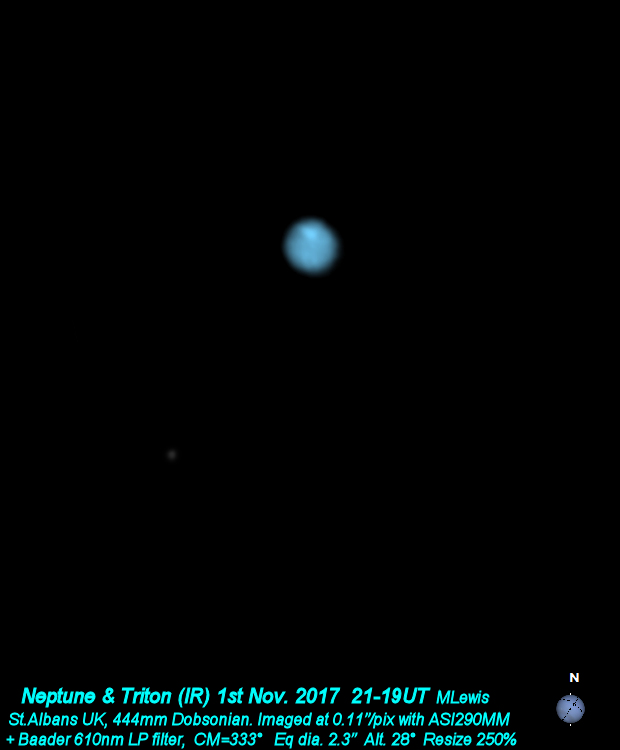 About this observation
Time of observation
01/11/2017 - 21:19
Observing location
St Albans
Equipment
444mm Dobsonian
610nm Filter
ASI290MM

Current bright storm on Neptune seen in IR close to the CM on this night. Details on the image. Position of storm estimated as long 349° lat -0.5° from Winjupos.
Martin
Copyright of all images and other observations submitted to the BAA remains with the owner of the work. Reproduction of the work by third-parties is expressly forbidden without the consent of the copyright holder. For more information, please
contact the webmaster
.