Neptune (IR) 12th Oct 2017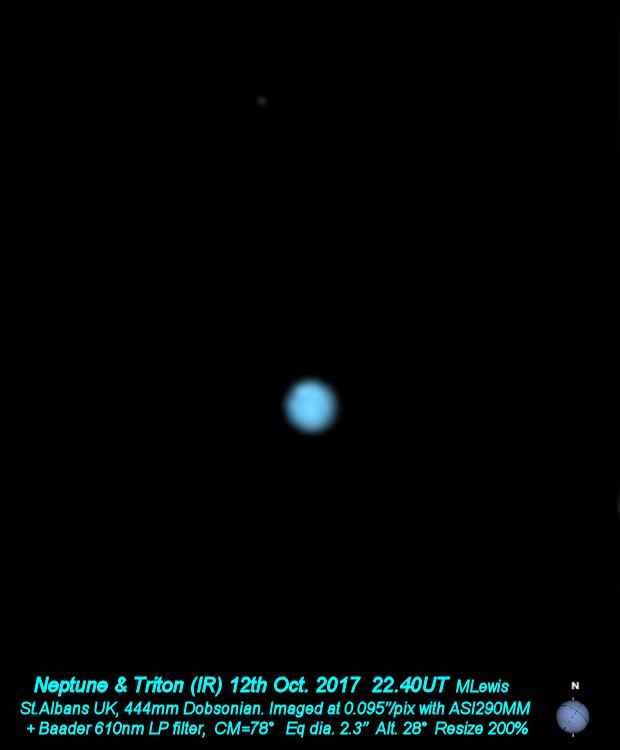 About this observation
Time of observation
12/10/2017 - 22:40
Observing location
St Albans
Equipment
444mm Dobsonian
610nm LP filter
ASI290MM

Neptune and Triton in IR on 12th October 2017 showing possible bright spot upper left limb- see accompanying image for analysis of spot. Image colourised to make it easier to see spot and for aesthetic reasons.
Copyright of all images and other observations submitted to the BAA remains with the owner of the work. Reproduction of the work by third-parties is expressly forbidden without the consent of the copyright holder. For more information, please
contact the webmaster
.