Wide Angle Sequence of 2017 Total Eclipse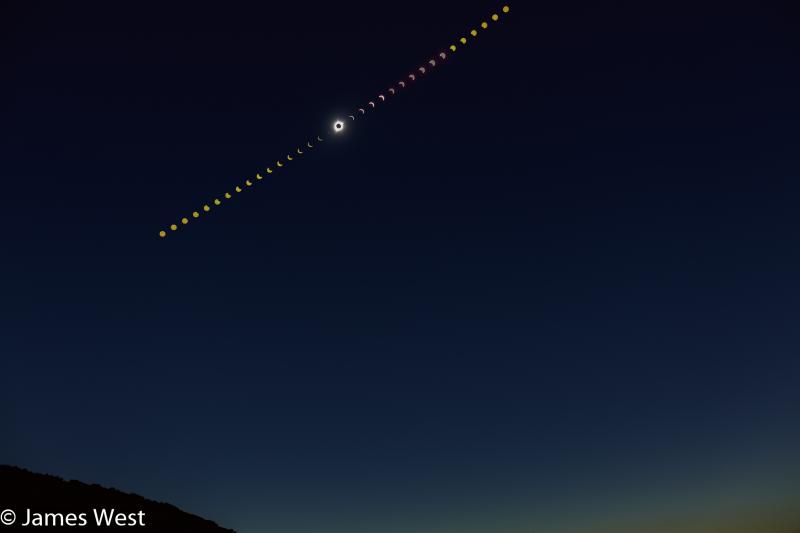 About this observation
Time of observation
21/08/2017 - 18:34
Observing location
Menan Buttes, Idaho
Equipment
Canon 5D Mk3
Canon 24-70mm lens

Like This Image
Share
Set th ecamera running with an intervalometer to trigger shots every 5 mins. Manually took photo at totality.
Copyright of all images and other observations submitted to the BAA remains with the owner of the work. Reproduction of the work by third-parties is expressly forbidden without the consent of the copyright holder. For more information, please
contact the webmaster
.